Made into a post by request for sharing. I simply encourage you to take it to Yah in prayer and read what He has to say about it.
This was in response to an Instagram post which has received thousands of "likes" on the topic of Halloween (because I've shared her content before). Comments were turned off before her post came across my feed —  Defending a Christian's participation,  I imagine she received some pushback. However, I'm not here to attack her. If you missed her original post, it's okay.
In full disclosure, our family participated in "Fall festival, family-friendly alternatives" while our girls were young. File that under "I'd like a do-over, please."
Before reading, please know that this is simply part of my personal journey/research and I pray it prompts you to further research as well. Tone & intent can get lost in text, but this truly comes from a place of love.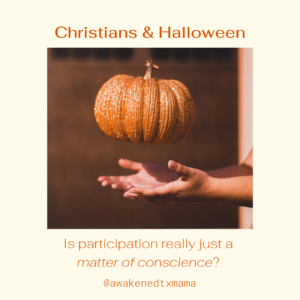 Halloween is a high holy day for Satanists, witches, and other occult members. To it's very origin, Halloween is evil. Satan has made it very easy to ignore those things. You can glorify God by NOT celebrating Halloween.  -ex witch
Are we conforming the Word to our lives OR… our lives to the Word? For discernment's sake, we must look at this without emotions attached to years of tradition.
While the Bible doesn't specifically mention "Halloween" –> it has a lot to say about Yah and how He regards evil, paganism, and idols.
You cannot drink the cup of the Lord and the cup of demons too; you cannot have a part in both the Lord's table and the table of demons.   1 Corinthians 10:21
Abstain from all appearance of evil.  1 Thessalonians 5:22
Don't participate in the fruitless works of darkness, but instead expose them.  Ephesians 5:11
Woe to those who call evil good and good evil, who turn darkness to light and light to darkness, who replace bitter with sweet and sweet with bitter.  Isaiah 5:20
The world:  Look, Christians celebrate Halloween, too.
Christians:  But what we do is different.
The WORD:  "come out from among them and be separate" – 2 Cor. 6:17
Christians:  Our version is innocent.
The WORD:  Satan appears as an angel of light.
How will the world know we are set apart?
While Yeshua walked with sinners, He didn't partake in their actions. He does not call us to lose our holiness. We will never influence the world by trying to imitate it. If we are the light of the world, a lamp on a stand, a city on a hill, we are not "down the hill" with the world.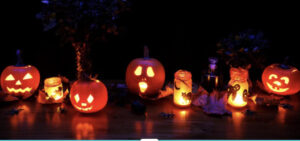 There seems to be some confusion about Paul…

How is Paul made "all things to all men" (1 Corinthians 9:22)?
He is saying that although he is "in-lawed" (ennomos) to Christ, he can preach the Gospel in a way that the lawless Gentiles can understand. Paul did not say, I become as the world to win the world. To imply that Paul was willing to flirt with sin in order to reach the sinful, is a total misrepresentation of what this passage means.
Is everything permissible?
The term "Christian Liberty" is oftentimes abused and used in "buffet style" Christianity. Paul answers questions about consuming meat sacrificed to idols – not with a new teaching on idolatry but by urging the Corinthians to consider how their actions will cause others to stumble.
I recommend reading chapters 8-10 together for context
But if someone says to you, "This is food from a sacrifice," do not eat it, out of consideration for the one who told you, and for the sake of conscience. 1 Cor. 10:28.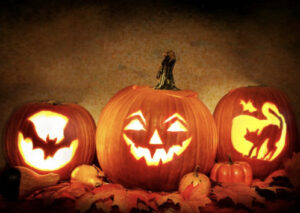 I have not come across one former Satanist who recommends Christian participation in Halloween. It begs the question… Why??  History is important…
Costumes: to protect yourself from spirits of the dead
"Trick or treat": offering for the spirits (Did you know that witches curse the halloween candy?)
Jack-o'-lantern: An icon dedicated to human sacrifice — candles were made from the fat of sacrificed children, set in a gourd, as a "blessing". (human sacrifice is STILL happening today)
Decor: Skeletons, gore, etc. …all who hate me love death – Proverbs 8:36
Bobbing for apples:  Nov 1st, was a day to honor the goddess Pomona, the goddess of fruit, trees and fertility. Her symbol? The apple.

"Origins don't matter…"
What would happen if we walked into the Old Testament temple with that ideology?
If Yahweh didn't mean what He said about incorporating pagan customs and witchcraft into His worship, it doesn't make any difference. But if He did, it makes ALL the difference.
"The children are just having fun."
Our enemy has a history of going after children, watering down the severity of sin, making them easier to manipulate (to further compromise the next generation).
"It's a chance to meet my community."
If this is a concern, what are we doing other days throughout the year to connect with community? Are we creating a "stumbling block" for others, giving our approval by appearance, instead of remaining "set apart" on this particular day?
"But our church has a Fall Festival."
Do we celebrate any other season like we do fall? Have we ever stopped to consider why?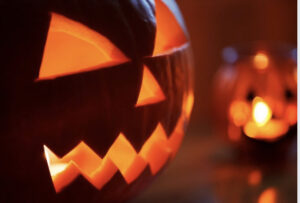 "It's a celebration of that which the devil loves and God hates."
-ex mystic witch – 16 yrs (teacher, lead instructor, warlock) "Brother Matthew" @2cor2_1
You shall utterly destroy all the places where the nations which you shall dispossess served their gods, on the high mountains and on the hills and under every green tree. And you shall destroy their altars, break their sacred pillars, and burn their wooden images with fire; you shall cut down the carved images of their gods and destroy their names from that place. You shall not worship the Lord your God with such things. Deut. 12:2-4

When you come into the land which the Lord your God is giving you, you shall not learn to follow the abominations of those nations. There shall not be found among you anyone who makes his son or his daughter pass through the fire, or one who practices witchcraft, or a soothsayer, or one who interprets omens, or a sorcerer, or one who conjures spells, or a medium, or a spiritist, or one who calls up the dead. For all who do these things are an abomination to the Lord, and because of these abominations the Lord your God drives them out from before you. You shall be blameless before the Lord your God. For these nations which you will dispossess listened to soothsayers and diviners; but as for you, the Lord your God has not appointed such for you. Deut. 18:9-15
Would He allow the tiniest shrine of Baphomet in our house or does He leave it up to us as a matter of conscience?
Put on the full armor of God so that you can stand against the schemes of the devil. For our struggle is not against flesh and blood, but against the rulers, against the authorities, against the cosmic powers of this darkness, against evil, spiritual forces in the heavens. For this reason take up the full armor of God, so that you may be able to resist in the evil day, and having prepared everything, to take your stand. Ephesians 6:10-13
Further study: Jeremiah 27:9, Ephesians 5: 15-16, John 3:19-20, Deuteronomy 12:29-31, 1 Corinthians 6:19-20, 1 John‬ ‭2:6‬, Proverbs 6:27, Romans 13:12, Titus 1:15

"Then you should throw out Christmas and Easter as well."
Using other "holidays" to defend Halloween is a weak argument.
With years of family traditions, untangling the web of deceit around mainstream holidays can be a painful process. Sigh… But I'm pretty sure Yah doesn't appreciate much of what has crept into the lives of believers.
I'm learning that Christmas simply has evil roots with shinier lights. Those who scream "put Christ back in Christmas" haven't understood that He was never in it to begin with… But there are other appointed times Yah does ask us to meet with Him (See Exodus 20 for Sabbath and Leviticus 23 for feasts). The question is, which ones are we elevating?
Ultimately, it doesn't matter what it means to me, it matters what it means to God.

At least before choosing to participate next year, consider the words of Alyn & A.J. in this video (linked).
Always learning…
Blessings, friends.
p.s. Maybe littles could learn more about Reformation Day regarding the 31st. xoxo