"But you don't hold a PhD!"
Maybe you've heard that one before, too. Truthfully, many loved ones don't understand the quality of resources which are available to us. Resources not taught in medical school - right at our fingertips! Is your loved one willing to watch an eye-opening documentary or are they ready to dive into the history and science behind these jabs through literature?  I've got you covered for both!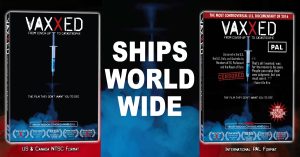 Personally, I would start with the
Vaxxed documentaries
. Be sure to hang on for the last part of the second documentary (there are only 2) — It's a perfect vaxxed vs unvaxxed study of siblings! They can order the DVD or choose digital streaming.

The Truth About Vaccines (docu-series)
I think the first and last videos are available to watch without purchase. However, the entire series is worth it!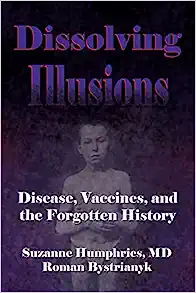 The number one book I'd start with is
Dissolving Illusions
! It's a more accurate peek into
history and how
they did NOT save the day
. And a surprising look into what actually did.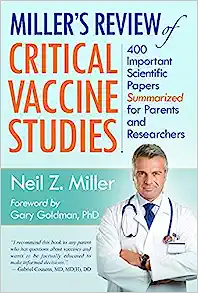 For a list (book) of scientific studies,
Miller's Review of Critical Vaccine Studies, 400 Important Scientific Papers Summarized for Parents
is a great resource for those looking for hard facts!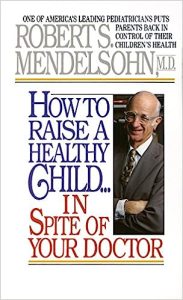 I recently bought a few
books as a baby gift and the mama told me
How to Raise a Healthy Child... in Spite of Your Doctor
would be her pocket book while raising children… It's a short but very good read!
One of my favorite websites (I have many - see
resources
) is...
https://learntherisk.org
It was the go-to website my chiropractor recommended when asked which resource they would recommend to a new parent.
Brandy Vaughan
is the mom behind this website. She used to work for big pharma as a Merck rep and started sounding the alarm when she learned the truth. While she has since passed (suspicious), her best friend now runs this site for her.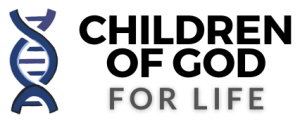 Another topic I believe very important is the issue of abortion in relation to
. Children of God for Life has been a great resource on this topic.
We are potentially injecting the DNA of another person into ours
. They use cells which multiply rapidly (like cancer cells).
https://cogforlife.org
Ironically, section 13.1 of every 
insert says… "vaccine has not been evaluated for carcinogenic or mutagenic potential or impairment of fertility." Hmmm...
---
Other highly recommended resource books:
Jabbed: How the Vaccine Industry, Medical Establishment, and Government Stick It to You and Your Family by 
What About Immunizations? Exposing the Vaccine Philosophy by 
How to End the Autism Epidemic by 
The Unvaccinated Child: A Treatment Guide for Parents and Caregivers by 
Be Your Child's Pediatrician by 
Vaccines, Autoimmunity, and the Changing Nature of Childhood Illness by 
So You're Going To Have a Baby by 
Vaccination Is Not Immunization: The War On Children by 
The Vaccine Court 2.0: Revised and Updated: The Dark Truth of America's Vaccine Injury Compensation Program by 
The HPV Vaccine on Trial: Seeking Justice For A Generation Betrayed by 
Murder by Injection: The Story of the Medical Conspiracy Against America by 
The Truth About Contagion: Exploring Theories of How Disease Spreads by 
---
The
resource section
on this website was updated recently, but many great resource videos and sites have been deleted (censored).   *
sigh
* Still worth the look for a new parent. Knowledge is power in the doctor's office!
---
UPDATE: Instagram name has been changed. You can now find me here:
@AwakeToGraceMama