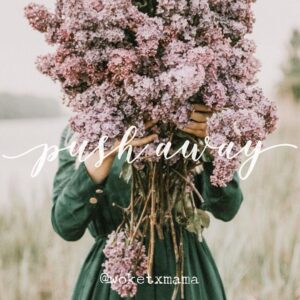 There is a time to push away from a conversation when it's clear the seed planted will not take root.
⠀⠀⠀⠀⠀⠀⠀⠀⠀⠀⠀⠀
We lost close friends over this vax topic. Their unexpected response upon learning of our views was not loving. I am not confrontational, so my response left me in quiet tears as they fired accusations. They were not open to anything we had to say.
Why can't people be mad at the lies and not the people shining a light on the deception? Cognitive dissonance is rough on the receiving end. Sigh…
⠀⠀⠀⠀⠀⠀⠀⠀⠀⠀⠀⠀
Afterwards, I wanted to call and defend myself, but I was reminded that it's best to hush in the hurt. Scripture repeats "those who have ears to hear, listen..." Everyone is NOT ready.
⠀⠀⠀⠀⠀⠀⠀⠀⠀⠀⠀⠀
The Lord kept bringing me back… "For the whole law is fulfilled in one statement: Love your neighbor as yourself. But ?? ??? ???? ??? ?????? ??? ???????, ????? ???, ?? ??? ???? ?? ???????? ?? ??? ???????. I say, then, walk by the Spirit and you will certainly not carry out the desire of the flesh. For the flesh desires what is against the Spirit, and the Spirit desires what is against the flesh; these are opposed to each other, so that you ???'? ?? ???? ??? ????." Galatians‬ ‭5:14-17‬
⠀⠀⠀⠀⠀⠀⠀⠀⠀⠀⠀⠀
HE is my defender. My job is to plant the seed… and let Him do the rest.
⠀⠀⠀⠀⠀⠀⠀⠀⠀⠀⠀⠀
Out of that experience, this account was born. Hearing our pro-life, Christian friends say, "I don't care! They were going to be aborted anyway!" when my husband tried to let them know there were aborted fetal cells in vaccines [ they were NOT going to be aborted anyway]. This experience revealed just how deep the deception runs within the body of Christ. In some ways, that experience prepared me for the hate messages I now get online: baby killer, racist, white Bible thumper, uneducated…
⠀⠀⠀⠀⠀⠀⠀⠀⠀⠀⠀⠀
Content on this account, which contradicts a lifelong belief, can stir emotion before a word is ever exchanged. Before engaging with someone, I ask myself if I'm spiritually ready to respond. I don't always get it right, but I'm learning to push away from toxic conversations. Plant the seed and let God do the rest… ?? ?? ???????? ?? ??? ???????.
woketxmama
Song recommendation:  Defender, Rita Springer