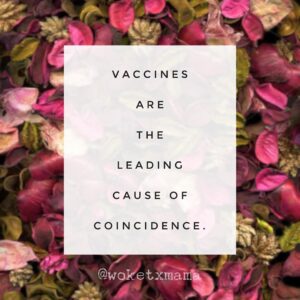 Vaccines don't cause autism." Dr. Baldwin, a pediatrician, said it – so it MUST be true, right? WRONG! You can TikTok all the day long, gaslighting parents. You can hijack links [with autism evidence] to p0rÑ. [True story. No, I will not share the link.] However… SOON, you will NOT be able to ignore the obvious.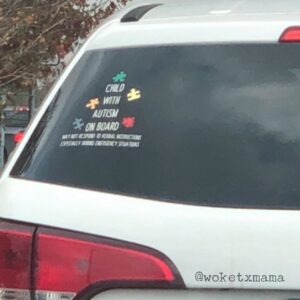 ⠀⠀⠀ ⠀
Because SOON, there will be more bumper stickers like this one… "CHILD WITH AUTISM ON BOARD. MAY NOT RESPOND TO VERBAL INSTRUCTIONS, ESPECIALLY DURING EMERGENCY SITUATIONS" [SWIPE].
⠀⠀⠀ ⠀
There will be more training needed to accommodate special needs. There will be more padded rooms for minors on the spectrum for ill-prepared teachers. AND there will be droves of parents speaking out online, as they are suddenly home-bound caring for special needs children.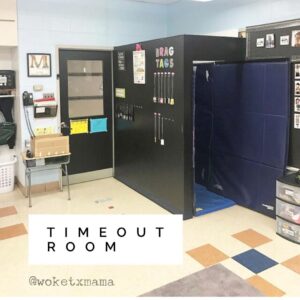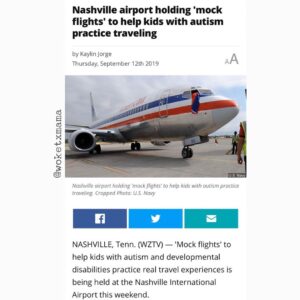 Do vaccines cause autism? You tell me. —Read the research— not Snopes. Look at the aluminum and MMR correlations. Talk to Hannah Poling's parents, @tannersdad, @pollytommey… and the thousands who suffer in silence.
⠀⠀⠀ ⠀
The first time aluminum was added to a childhood vax was 1932. Up until that point, aluminum had never been injected into children. And autism had never been reported. Within a year of children getting that aluminum-containing vax, the first cases of what we now call autism began to appear…
⠀⠀⠀ ⠀
There is no disease on the planet I fear more than the effects of injected aluminum.
-Forrest Maready
⠀⠀⠀ ⠀
Vaccines DO cause the underlying physical conditions that result in neurological damage, immune system disorders, gastrointestinal damage, and yeast overgrowth – all of which combined, produce the behavioral symptoms that result in an "autism" diagnosis. I know…
It's all coincidence, right?
woketxmama
⠀⠀⠀ ⠀
https://vaccine.guide/adverse-reactions/autism/a-positive-association-found-between-autism-prevalence-and-childhoood-vaccination-uptake-across-the-us-population/
https://vaccine.guide/adverse-reactions/autism/do-aluminum-adjuvants-contribute-to-the-rising-prevalence-of-autism/
https://vaccine.guide/adverse-reactions/autism/family-to-receive-first-ever-vaccine-autism-court-award/
https://vaccine.guide/adverse-reactions/autism/aluminum-in-brain-tissue-in-autism/
http://www.putchildrenfirst.org/chapter2.htmlhttps://www.sciencedirect.com/science/article/pii/S0946672X17308763
https://www.nj.com/gloucester-county/2018/11/use_of_padded_jail_room_at_nj_school_to_be_reviewe.html