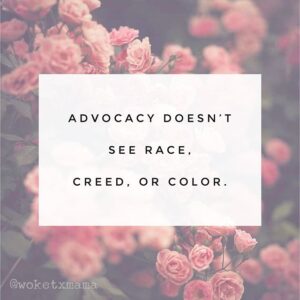 I never know who will sit in the shopping cart where I've placed educational literature (that I paid for) so parents can become better informed. This is ONE of many examples of advocacy.
⠀⠀⠀ ⠀
I had not intended to share this publicly, but in light of @wa_freedom_keepers post regarding the misinformation shared by a national public radio station (KUOW FM 94.9), I share what happened to me, an "ex" vaxxer, Friday… because apparently rumor has it that if you don't vaccinate, you're racist. Sigh…
⠀⠀⠀ ⠀
I pulled into my driveway, opened my car door, grabbed my things, and nearly jumped out of my skin when I heard a junior high boy plead, "Can you help me?!" Looking a bit panicked, he explained, "I'm supposed to meet my mom at 2:00……" It was 1:54.
⠀⠀⠀ ⠀
Long story short, there was a misplaced cellphone and a broken bike involved. He was thankful, as I drove him, as well as his friends (another story), to a nearby jr high school to meet his mom. I don't recommend giving rides to strangers, but these boys needed a mom.
⠀⠀⠀ ⠀
One young student needed to get back to his apartment where he lived with his grandmother. On the way, he asked if I happened to have a snack, an unusual request for a stranger. He mentioned that he felt his sugar getting low. I asked if he was diabetic. He politely said, "Yes, ma'am." When we discovered that his grandma wasn't home, I offered to buy him something to eat & drink. No way was I about to leave him, knowing all he had in his school bag was insulin. We got to know each other through the Chick-fil-A drive-thru. It made me miss our years in youth ministry. He was returned safely to his grandmother's.
⠀⠀⠀ ⠀
A Hispanic boy reached out to a white suburban mom who helped several Hispanic and black eighth graders. I only share ALL of this because it's good to be reminded…
⠀⠀⠀ ⠀
We have MORE… More unity than hate, more care than callous, more acceptance than prejudice, more community than isolation, and… more of God working things out for our good than we could possibly know.
Advocacy doesn't see race, creed, or color. And being hands & feet for Jesus doesn't discriminate either.
woketxmama