and why no one should EVER get it! -- list compiled by Kevin via ig: @kingkat2.0
1. Jab makers are immune from liability.
The only industry in the world that bears no liability for injuries or deaths resulting from their products are jab makers. First established in 1986 with the NCVIA of 1986, and reinforced by the PREP Act. Jab makers cannot be sued, even if they are shown to be negligent. Jab makers are allowed to create a one-size-fits-all product, with no testing on sub-populations (i.e. people with specific health conditions), and yet they are unwilling to accept responsibility for any adverse reactions or deaths their products cause. If a company is not willing to stand behind their product as safe, especially on they rushed to market and skipped animal trials on, I am not willing to take a chance on their product.
2. Questionable history of distributing companies of the jab.
Three of the 4 c-19 jab makers have been sued for products they brought to market even though they knew injuries and deaths would result.  For instance...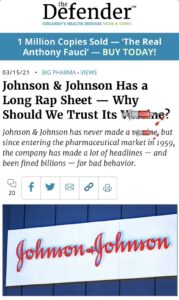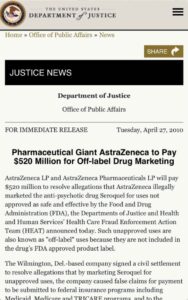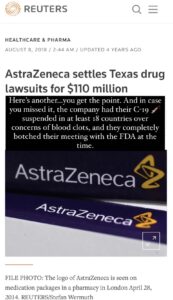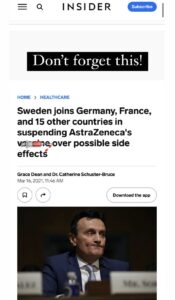 3. History of attempts to make a "roon@  virus" jab.
There have been numerous attempts at making a viral jab that ended in utter failure. The first attempt was in the 60's, where scientists tried to make an RSV (Respiratory Syncytial Virus) jab for infants; where they skipped the animal trials simply because in the 60's it wasn't required. * in 2004, attempted jab produced hepatitis in ferrets. *in 2005, mice and civets became sick and more susceptible to "rona viruses" after being jabbed. *in 2012, the ferrets became sick and died. In this study, mice and ferrets developed lung disease. *in 2016, this study also produced lung disease in mice. NOTE: When children and animals were exposed to the virus, an unexplained phenomenon called (ADE) Antibody Dependent Enhancement, aka VED occurred. This is where the body created a cytokine storm -- an extreme attack on the body where both animal and children died.
4. No long-term safety testing.
With products that have only been on the market at the time a few months, we had no long-term safety data. In other words, we have no idea what this product will do in the body months or years from now - for ANY population. However... as the year progressed, we are getting a plethora of stories of people dropping dead suddenly!


What most who are taking the jab don't know is that because these products are still in clinical trials, anyone who gets the shot is now part of the clinical trial. They are part of the experiment. Those (like me) who do not take it, were and are part of the control group.


6. Under-reporting of adverse reactions and death.
According to a study done by Harvard (at the commission of our own government), less than 1% of all adverse reactions to the jab are actually submitted to VAERS. (See page 6 of ICANDECIDE.ORG)


At the time of this writing, VAERS reports over 29,000 (this is just from what they reported) deaths from the current c19 jab, as well as close to 100,000 adverse reactions. At the time between Dec 2020 to March of last year. "VAERS data released today showed 50,861 reports of adverse events following c19 jab, including 2,249 deaths and 7,726 serious injuries between Dec. 14, 2020 and March 26, 2021." Search Results from the VAERS Database (medalerts.org)


8.The jabs do not stop transmission or infection.
I'll take my chances with my own God-given immune system, thank you very much!


9. My favorite! Those who get the jab still tested positive for the "big C." 
example: Biden. (Don't get me started on the pcr test. Another post for another day. --Crisie)


10. Geert Vanden Bossche and Dr. Sherri TenPenny.


A Biblical Response: We can warn and sound the alarm, but people will still do what they want. Our response should be love. Love for God, family & friends. 1 Corinthians 13:6 -- Love rejoices in the truth. Many people hate truth, so they don't truly have love within them.  Verse 7 says "love never gives up, never loses faith, is always hopeful, and endures through every circumstance."