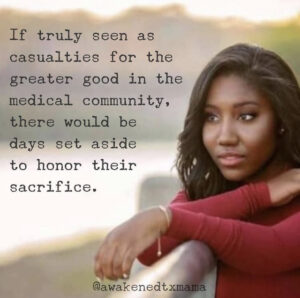 If truly seen as casualties for the greater good in the medical community, there would be days set aside to honor their sacrifice.
Instead, we simply honor their memories by speaking truth.
Covid-19 Vaccine Reactions (covidvaccinereactions.com)
Simone Scott: 19-year-old Northwestern University freshman develops myocarditis, receives heart transplant, dead six weeks after second Moderna mRNA injection – The COVID Blog
If you, or someone you know, is injured, please report it.