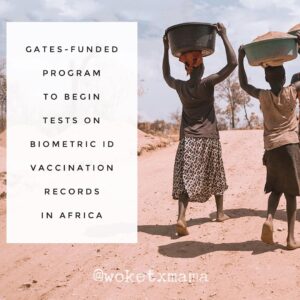 Bill Gates is NOT a philanthropist. Read that again.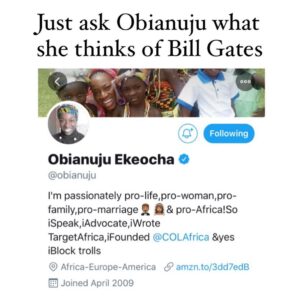 Trust Stamp uses AI to create a 3D mask of face, palm, or prints then throws away the data and adds encryptions in place of the name or records. "Only a small % of the data that originally existed is in the hash. – Trust Stamp co-founder Gareth. No one would recognize you in this huge jumble of numbers." – Genner
It is working on ways to allow companies to identify criminals prior to appointments. The question is: Will the definition of "criminals" eventually be extended to include those who refuse to get their vaxs?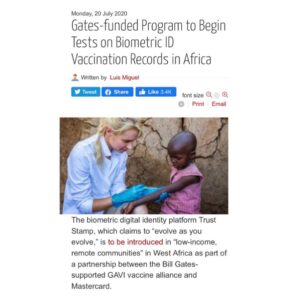 The integration of biometric id technology with digital banking and vax records is a dangerous step that could be used to force people to get their shots or else be blocked from making purchases.
The global elites fully understand this possibility, which is exactly why the likes of Bill Gates and the Rockefeller Foundation have pumped millions into the technology. It's also why the establishment, as in the case of multinational corporation Mastercard, so ardently wants to create a world beyond cash.
⠀⠀⠀ ⠀
Cash is unregulated and difficult to trace. Cards and digital currency, can be not only tracked, but controlled. With the flip of a switch, someone accused of wrong think can have his personal funds frozen or confiscated – an example of how the Rona scare plays right into the hands of the totalitarians who seek to undermine us in favor of a centralized world government. Not surprisingly, globalist organizations such as the WHO have said that cash could be spreading the rona. These fears about cash, along with the lockdown, have contributed to America's supposed coin shortage.
⠀⠀⠀ ⠀
Gates is funding both an under-the-skin vax history device that can be read with infrared-equipped smartphones and a remote-controlled contraceptive microchip to go under women's skin.
But the only way to convince the majority of Americans to get a vaccine is to keep the fear flowing. Hence the rising rona cases and the insistence by everyone that we just wear a mask.
woketxmama

Full story: https://www.thenewamerican.com/world-news/africa/item/36432-gates-funded-program-to-begin-tests-on-biometric-id-vaccination-records-in-Africa