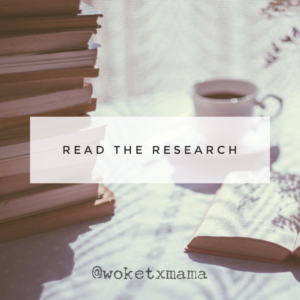 Read the research. It's all we ask.
Tone and intent certainly don't come across in text, but if you talk to me, you understand I share this sort of information out of love, attempting to save anyone heartache of injury. Not rare, just rarely reported (drs are not taught how to report them and parents of injured children are often gaslighted). Now that injuries are making headlines (ex. Bell's Palsy), they are attempting to normalize them. Not cool.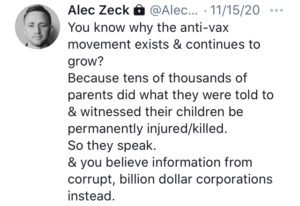 "We vaccinate and we're fine."
Read 13.1 on every vax insert and also ask where the sudden rise in autoimmune issues, etc. could possibly stem from… especially after the act of 1986, relieving pharma from liability and the subsequent rise in vaxs??
If nothing else, take the time to read ingredients and ask if it would be okay to ingest —> much less inject <— this toxic brew, bypassing our God-given immune systems?
Ingredients include: aborted fetal cells (yes, an entire genome has been found), E. Coli, polysorbate 80 & 20, monkey kidney cells, Formaldehyde, insect cells, aluminum, barium, latex rubber, dog kidney, Calf serum, neomycin, egg components, peanut and soy bean oil, etc, etc…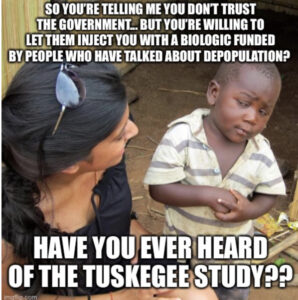 "But at least we don't have Polio!"
Read Dissolving Illusions with Dr. Suzanne Humphries for a better perspective of vax history. Polio has simply been reclassified —> transverse myelitis, AFM, Guillain-Barré syndrome. "But we don't have iron lungs anymore." -> Ventilators.
"But Dr. Humphries is an anti-vax quack."
Yeah… Google is not our friend.  😉  That's what they want us to think. She changed her perspective on vaccines after listening to her patients, seeing the damage first-hand. THEN she researched the information they DON'T teach in med school. There is nothing in it for drs who speak out. If anything, their careers are on the line. Those are the voices we should be listening to…
"But we should trust the scientists."
Have you ever heard of whistleblower Dr. William Thompson? Rep. Bill Posey has tried, but Congress still refuses to subpoena Thompson. The Vaxxed documentaries give a quick little history on his eyewitness account of the CDC destroying data (which showed black boys getting autism at extremely high rates). Scientists destroyed data that could save MANY people from injury!
How I wish I were wrong about all of this… Research, don't regret. I have plenty on my "resources" page to get you started! Blessings!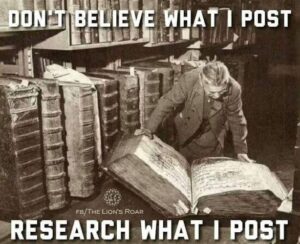 Blind trust is dangerous science…


Text exchange via: @beilersinlove