I've had several highlights disappear from my stories on Instagram, but this morning…
Poof.
Just like that.
My @woketxmama account with over 12K beautiful people "following".
GONE.
The entire thang.
Countless hours of research and work to get the information online and sharable.
Vanished in seconds.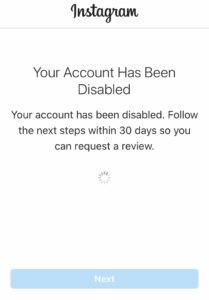 One minute I was messaging a mama about bugs in my yard,  putting together a post on J & J jab injury…
The next, my account "has been disabled".  And they wouldn't let me create a new one. I had to get creative, starting an account from a different device with a new email.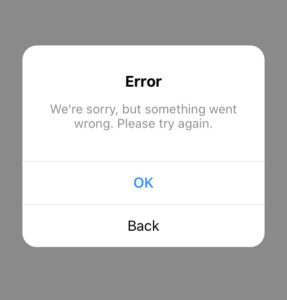 Maybe that's what did it, sharing all of those rona jab injuries in stories over the last couple of days. Or maybe someone decided to report my account. Who knows.
Either way, they really don't want you to know the truth. And I'm sick over it.
Anyone ready to flip tables yet?? Maybe I'll feel better tomorrow… but today, lots of angry tears at the America I thought I once knew. Grief in advocacy is real. The loss of freedom, friends…  I'm feeling it deep today. It was just a matter of time, but I hoped my little account would get overlooked. It hits differently when it actually happens. Still processing…
For now, you can find me here, my new @woketxmama2 IG account, telegram, or possibly gab. It's just not the same other places. Or maybe it's just my reluctance to change. Sigh…
I had almost decided not to rebuild on the gram. But then I received this message on Telegram… and remembered my "why". As mush as I have posted, there's much more that happens in messages, behind the scenes, that people DON'T see.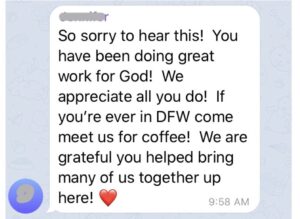 I was also heartbroken because I didn't have usernames saved.  Lesson learned. If you would like to stay connected, please reach out to me via social media or feel free to email me: learntheriskdotorg@outlook.com.
Much love, friends.
Keep fighting the good fight!
The Light shines in the darkness, and the darkness has not overcome it. John 1:5