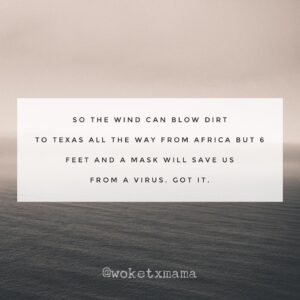 "Masks will be mandatory in many Texas schools when they reopen this fall…" I responded to that headline via T-shirt.
⠀⠀⠀⠀⠀⠀⠀⠀⠀⠀⠀⠀
Masks for students AND teachers "will be mandatory" in counties with >20 reported cases. Or, you can opt for virtual instruction from any school district that offers it. However, "Sheriffs Across Texas Say Governor Abbott's Mask Order is Unenforceable"…
⠀⠀⠀⠀⠀⠀⠀⠀⠀⠀⠀⠀
The order states that no law enforcement or other official may detain, arrest, or confine in jail any person for a violation of this executive order or for related non-violent, non-felony offenses that are predicated on a violation of this executive order.
⠀⠀⠀⠀⠀⠀⠀⠀⠀⠀⠀⠀
This language strips law enforcement of the necessary tools to enforce compliance with the law— said the Montgomery County Sheriff's Office.
On an individual's first violation, law enforcement can only give a warning – after that, people can be fined up to $250 per instance. "[I]f a fine is only an option for a repeat offender but there is no way to track warnings or ID non-detained initial offenders, then there really is no fine [because] it's impossible to prove a prior warning," stated the TDCAA.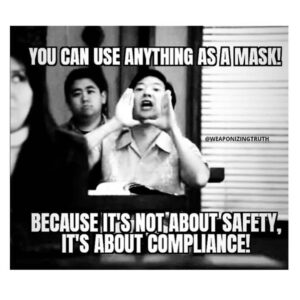 This is an executive order ??? ? ???. Only the legislature can make law. The order states law enforcement "can and should" enforce the order, but does not say that they "shall" – a legal difference that Abbott, being a former attorney general, would be aware of. ??? ???? ?? "?????" ???????? ???? ??????????? ?? ??? ????????? ??? ?????????.
⠀⠀⠀⠀⠀⠀⠀⠀⠀⠀⠀⠀
Sheriff Parker alluded to another difficulty: exceptions granted for anyone with "a medical condition or disability that prevents wearing a face covering" or anyone "actively providing or obtaining access to religious worship." We cannot ask you to disclose, by law, what your medical condition or disability is – if you state you have a medical condition or disability we can go no further, so there is ?? ????? ??? ?? ??????? ????.
"Private business can require you to wear a mask upon entering their business," said Parker. They do have the right to refuse service to anyone for any reason. [I keep saying that there are some bakers we need to apologize to—remember that story?]
woketxmama
https://www.texastribune.org/2020/07/07/masks-mandatory-texas-schools/
Abbott's order: https://open.texas.gov/uploads/files/organization/opentexas/EO-GA-29-use-of-face-coverings-during-COVID-19-IMAGE-07-02-2020.pdf