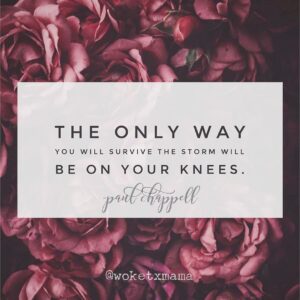 Sin is unavoidable when there is much talk. –Proverbs 10:19
So. much. talking.
⠀⠀⠀ ⠀
Many speak from a deceitful heart (Jeremiah 17:9) 𝙬𝙞𝙩𝙝𝙤𝙪𝙩 𝙩𝙝𝙚 𝙢𝙞𝙣𝙙 𝙤𝙛 𝘾𝙝𝙧𝙞𝙨𝙩 (1 Corinthians 2:16). Ouch. I try, but I don't always get it right, either. I just dust myself off and keep pressing towards the mark (Philippines 3:14). This isn't to imply that we shouldn't call out injustices. On the contrary! 𝙒𝙝𝙞𝙡𝙚 𝙬𝙚 𝙖𝙧𝙚 𝙩𝙤 𝙨𝙥𝙚𝙖𝙠 𝙩𝙝𝙚 𝙩𝙧𝙪𝙩𝙝 𝙞𝙣 𝙡𝙤𝙫𝙚, 𝙩𝙝𝙚𝙧𝙚 𝙞𝙨 𝙡𝙤𝙫𝙚 𝙞𝙣 𝙩𝙧𝙪𝙩𝙝!
⠀⠀⠀ ⠀
Responding in the flesh requires digging deep in HIS nourishing words, encouraging us to speak life and give grace… because, as children of God, 𝐨𝐮𝐫 𝐫𝐞𝐬𝐩𝐨𝐧𝐬𝐞𝐬 to current events, and each other, 𝐬𝐡𝐨𝐮𝐥𝐝 𝐥𝐨𝐨𝐤 𝐝𝐢𝐟𝐟𝐞𝐫𝐞𝐧𝐭.
⠀⠀⠀ ⠀
I could ramble about the pLandemic I believe ALL OF 2020 to be (and I may do that – because WE ARE BEING DECEIVED, even on the topic of Mr. Floyd). It's safe to say, I don't agree with, nor do I believe in, the current narrative playing out. BELIEVE ME, at this point in my journey, I want to grab the world by its collective shoulders and scream "WAKE THE HELL UP!"  But 𝘵𝘩𝘦 𝘮𝘰𝘴𝘵 𝘭𝘪𝘧𝘦 𝘤𝘩𝘢𝘯𝘨𝘪𝘯𝘨 𝘸𝘰𝘳𝘥𝘴 𝘢𝘳𝘦 𝘰𝘧𝘵𝘦𝘯 𝘧𝘰𝘶𝘯𝘥 𝘪𝘯 𝘢 𝘸𝘩𝘪𝘴𝘱𝘦𝘳. His still small voice (1 Kings 19:12). Sigh… I'm trying.
⠀⠀⠀ ⠀
My heart hung heavy yesterday as demonic spirits purposefully orchestrated evil intent for our nation. For me, posting anything other than 𝐏𝐑𝐀𝐘 felt irreverent. I pray that heaviness lingers in our spirits, motivating us to press through the noise of the crowd to touch the hem of His garment for our hurting nation.
⠀⠀⠀ ⠀
I am praying for:
⠀⠀⠀ ⠀
Our 𝐥𝐞𝐚𝐝𝐞𝐫𝐬 – we are instructed to pray for them. (I Timothy 2). Our 𝐧𝐞𝐢𝐠𝐡𝐛𝐨𝐫𝐬 – living under a dividing spirit of confusion and fear, which is NOT from God (1 Corinthians 14:33). Our 𝐜𝐡𝐢𝐥𝐝𝐫𝐞𝐧 – growing up in a world which lacks discernment deciphering current events.
Our 𝐜𝐡𝐮𝐫𝐜𝐡𝐞𝐬 – a renewed hunger for relationship with Christ, a desire to hear HIS voice among the crowd, and wisdom in leadership.
Our 𝐟𝐫𝐢𝐞𝐧𝐝𝐬 & 𝐟𝐚𝐦𝐢𝐥𝐲 – that they would have scars healed, scales removed from their eyes, and a receptive spirit – willing to unlearn and relearn.
⠀⠀⠀ ⠀
Storms can bring fear, cloud judgment, and create confusion. Yet God promises that as you seek Him through prayer, He will give you wisdom to know how to proceed. The only way you will survive the storm will be on your knees. -Paul Chappell
Promises:
https://youtu.be/q5m09rqOoxE
woketxmama