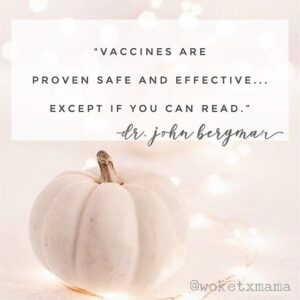 Side effects include: Abdominal pain, Acute hemorrhagic, Agitation, Anaphylactoid reaction, Anaphylaxis, Apathy, Aplastic anemia, Arthralgia, Arthritis, Aseptic meningitis, Ataxia, Bell's palsy, Bronchial spasm, Bronchitis, Bruising, Candidiasis, Cellulitis, Cerebrovascular accident, Convulsions or seizures, Cough, Death, Diarrhea, Discoloration, Dizziness, Ear pain, Edema, Edema of the eyelid, Edema of infancy, Encephalitis, Encephalopathy, Encephalomyelitis, Epididymitis, Epistaxis, Erythema, Erythema multiforme, Extravasation blood, facial edema, Febrile seizure, Fever, Guillain-Barré syndrome, Headache, Hematochezia, Hematoma, Henoch-Schönlein purpura, Herpes simplex, Herpes zoster, Hive-like rash, Hypersomnia, Impetigo, Induration, Infection, Inflammation, Influenza, Injection-site hemorrhage, Injection-site burning and/or stinging, Irritability, Lymphadenitis, lymphadenopathy, Measles, Measles-like rash, Mouth ulcer, Mumps, Musculoskeletal pain, Myalgia, Necrotizing retinitis, Nerve deafness, Nervousness, Nodule, Ocular palsies, Optic neuritis, Orchitis, Pain, Pain of the hip, leg or neck, Panniculitis, Paraesthesia, Parotitis, Peripheral edema, Phenomena, Pneumonitis, Polyneuropathy, Pruritus, Pulmonary congestion, Purpura, Respiratory infection, Retinitis, Retrobulbar neuritis, Rhinitis, Rhinorrhea, Rubella, Rubella-like rash, Sinusitis, Skin induration, Skin infection, Somnolence, Sore throat, Soreness, Stevens-Johnson syndrome, Stiffness, Subacute sclerosing panencephalitis, Swelling, Syncope, Tenderness, Thoracic and mediastinal disorders, Thrombocytopenia, Transverse myelitis, Tremor, Upper respiratory infection, Varicella-like rash, Varicella, Viral exanthema, Warm sensation, Wheal and flare, Wheezing… ⠀
⠀⠀ ⠀
Is this the CDC's definition of safe & effective?
No thank you.
I'll just take regular ol' measles please.
woketxmama